Bringing together the best minds in Cybersecurity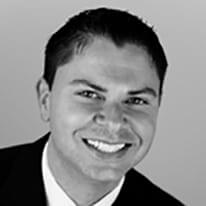 CISSP, CISA, CAP, NSA/CNSS 4011/4012/4015, CEIA, CECM, CERP
Waylon Krush is the Co-Founder, President, and CEO, Lunarline Inc. He has over twenty years' experience working on various projects in the management, strategy, design, architecture, collection, exploitation, monitoring, and training of telecommunications, networks, systems, and data.
CISSP, Lean Six Sigma Green Belt, CERP
Doug holds the Chief Information Security Officer certificate from the National Defense University, a Master of Science in Information Systems from Strayer University, and a Bachelor of Arts in Journalism from Northeastern University in Boston. He is also a Certified Information Systems Security Professional, Lean Six Sigma Green Belt, and Certified Expert RMF Professional.
READ MORE
Read More
Doug brings 25 years of organizational leadership experience, with 14 of those years in IT and cybersecurity leadership.  A former Army senior officer, he specializes in helping cybersecurity leaders build and refine cybersecurity organizations that operate at peak performance and adapt to the ever-changing cybersecurity landscape.  While serving at the Pentagon, Doug led the U.S. Army Command and Control Support Agency to be selected as runner-up for the National Security Agency's prestigious Rowlett Award, which recognizes outstanding organizational excellence in the field of information systems security.  Prior to arriving at Lunarline, Doug was a member of the CERT Program at Carnegie Mellon University's Software Engineering Institute, where he created the Intelligence Preparation for Operational Resilience (IPOR) framework to enable organizations to identify, gather, and maximize organizational, environmental, and threat information to support cybersecurity operations.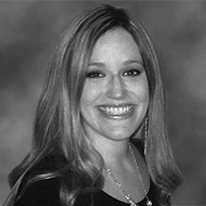 A founding member, Ashley makes learning compliance as painless as possible. Her extensive security experience, limitless supply of on demand movie quotes, and somewhat unhealthy obsession with Johnny Cash combine to create a classroom that is as fun as it is productive.
CISSP, CISM, MCP, ITIL, CNSS 4011, 4012, 4013, 4015, DISA SSP Level 1&2 Windows & Unix
Bill is a retired Navy Chief, with 25+ years' experience in IT and telecommunications. A former ISSM and Principal IA/CND Manager, Bill is a Sr. Information Security Engineer at Lunarline focusing in the build, security configuration, assessment and authorization of information systems.